The Go-Pod Khyam Awning.
The Go-Pod awning is made by Khyam, specifically for the Go-Pod.
Increase your living area at any time with this bespoke, spacious awning - exclusive to Go-Pods & only available here.
The awning's poles are cleverly already in place and do not need to be threaded through the fabric. And along with Khyam's 'quick erect' elbow system and usual top quality build, it makes things a lot easier than you'd think - even for one person.
Great for families & popular with pet owners too, for containing their animals.
After use, the whole thing stows neatly in its own holdall and weighs just under 13kg.
Compatible with Khyams bedroom tents which are available separately to provide additional sleeping accomodation for up to two people.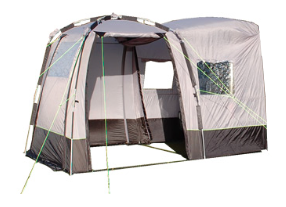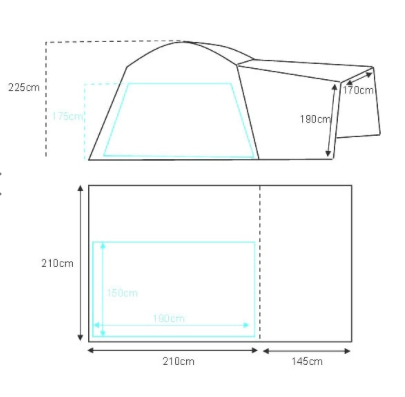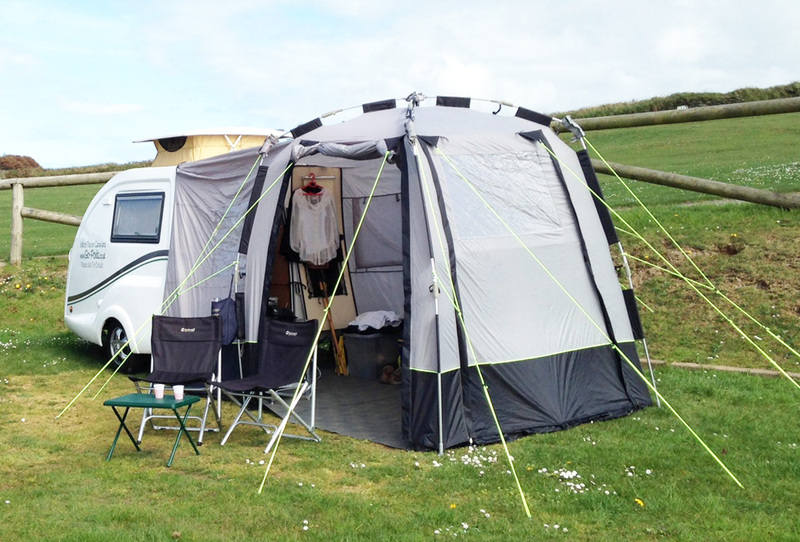 Video demo courtesy of Jester Bushcraft.
SPECIFICATIONS FOR GO-POD KHYAM AWNING
Stand-alone
Close divider door, 'roll & stow' the connecting section to provide a free standing separate tent.
Bedrooms
Optional inner
Sleeps (max.)
2 (with optional inner)
Doors
3 + divider door.
Windows
3 with internal privacy curtains
Poles
Rapidex solid fibreglass/Aluminium - quick erect system
Flysheet
Polyester Weatherweave pro
Inner tent
Optional accessory
Groundsheet
Optional extra - please see the Accessories section
Height
225cm
Weight
13kg
Packed size
115x29x29cms - carry case included
KEY FEATURES
✔
Rapidex Quick Erect Design
✔
Offers additional sleeping area for families
✔
Large Living Area
✔
Includes Canopy Door Poles
✔
Multiple Windows
✔
Ideal for weekends away and longer stays
For more info & to order, please click here.
Fitting to the awning:
The awning has numerous guy ropes that allow you to tie the tunnel end forward to the Go-Pods front grab handles for fastening. No other special fittings are required although some customers choose to utilise the Go-Pods' awning rail that's located above door, by adding some 'awning bead' to the awning themselves. This is personal preference and in our opinion, the tied forward method is as good as an added awning bead.
Inner Bedroom Tent.
An optional inner tent is available for your Go-Pod Khyam, which fits inside of the awning and sleeps up to 2 people.
Ideal for families, grandchildren or for those occasional visitors.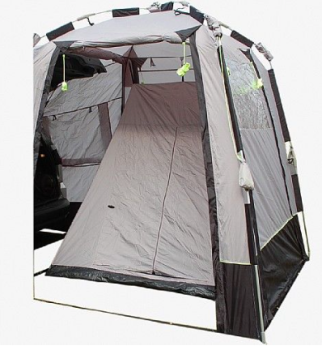 For more info & to order, please click here.