Go-Pod PLUS

£11,495.00.
This special offer provides extra comfort, entertainment, additional living space and all year camping independence at a great price.
As well as all the standard Go-Pod features, your Go-Pod Plus package includes;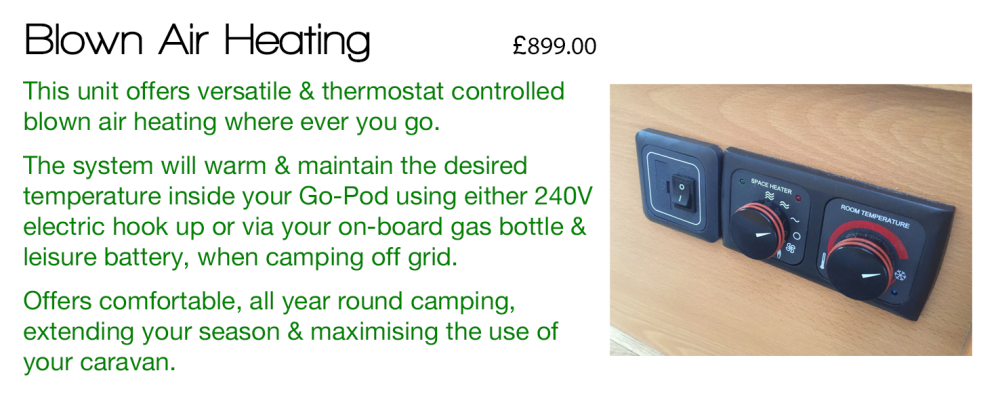 Please note that either the Khyam Tailgate XL or Khyam Tailgate awnings will suit your Go-Pod. Both versions have the same living space & features but the XL version will also fit vehicles that are higher than a Go-Pod. We reserve the right to supply either version depending on availability.

Additional accessories can be added to this package if required.
For full information on the Go-Pod PLUS click here.