We've produced a batch of fundraising wristbands that will help show your support for all those wonderful front-line workers & raise them some much needed money too.
Available for a donation to the NHS, these 100% pure silicone wristbands are totally washable and printed with the slogan "I SUPPORT OUR NHS".
Available in two sizes; Adult - 202mm x 12mm x 2mm and Junior - 180mm x 12mm x 2mm.
All profits go to the NHS. See how to order below.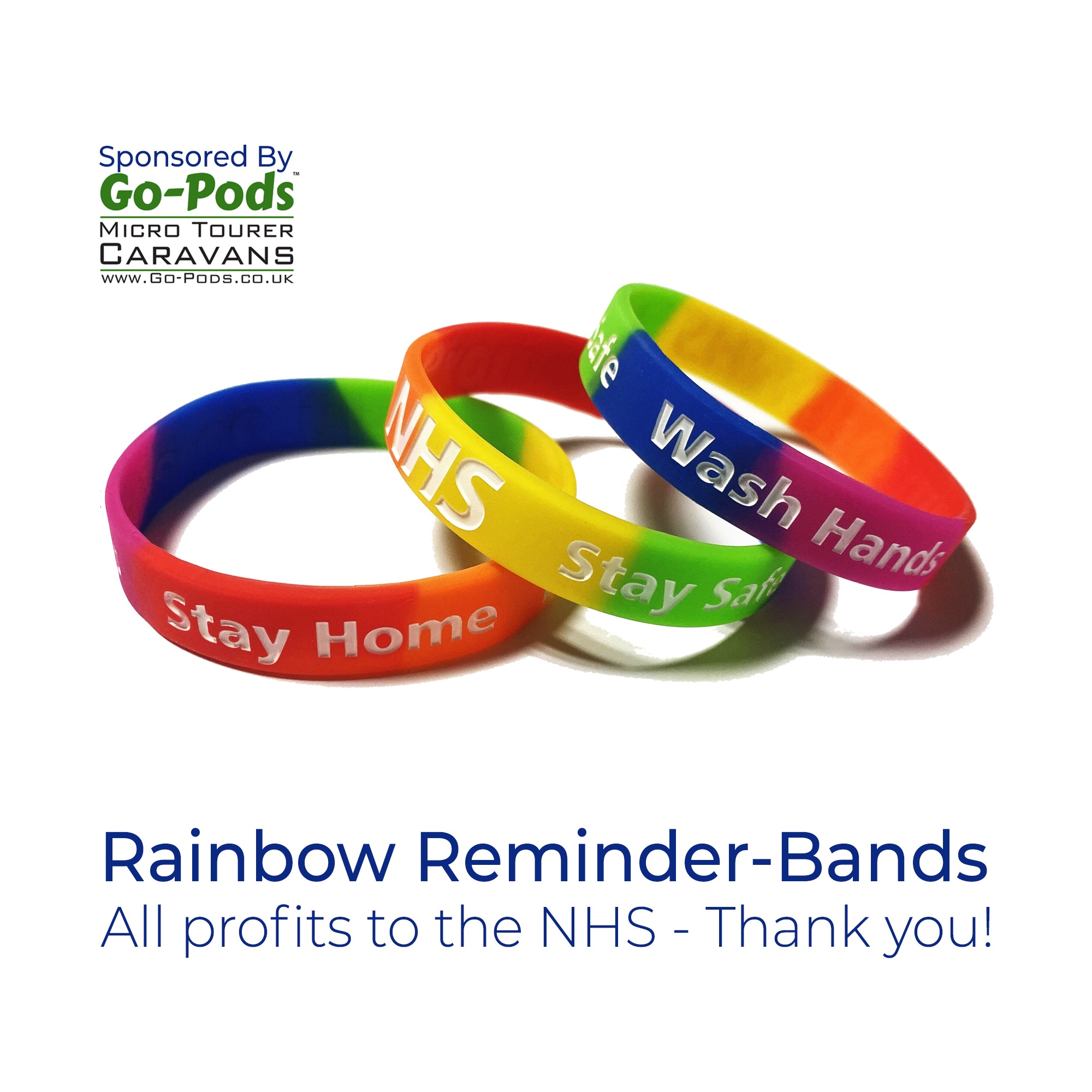 Kids love to get involved & many have already drawn rainbows to display in their windows.
They'll love showing off these rainbow wristbands with the NHS message.
'Reminder-Bands' are not only fun but also act as a visual reminder to help keep safe practices in mind. Each time they see the band they'll recall the message, gently promoting a safer environment for your child.
These bands are ONLY availble in 'junior size: 180mm x 12mm x 2mm.
TIP: To check if this size is suitable for your child, just cut a piece of paper or string to 180mm long and try it around their wrist.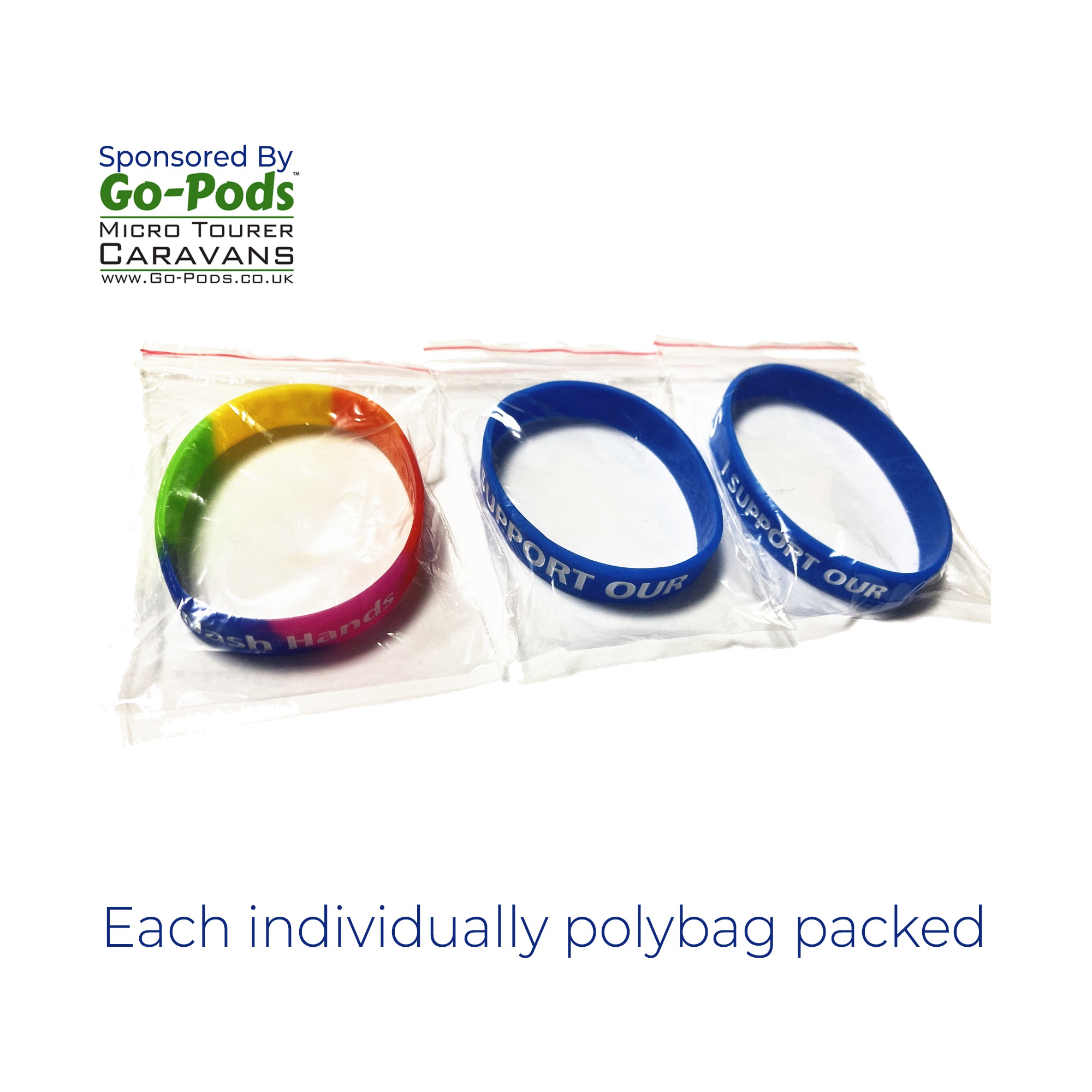 Once your donation has been received, we'll post your wristbands without delay but please remember, we're using 2nd Class post to maximise the profits and Royal Mail's service may be slightly slower in some areas.
All bands will be packed in individual, easy-wipe polybags for hygiene & are sent from a shielded premises. However we do suggest that you sterilise your delivery as normal.
Fancy a spot of fundrasing yourself? These wristbands are available in packs of 50 assorted designs. Cost £50.00 inc delivery. Please mail to [email protected] to order.
For larger quantities please contact: [email protected]
Wristbands are £3.00 each - including UK mainland delivery.
Thank you for your support! We have 1300 pcs to move - so please buy for a friend! . Even if you can't buy one - please Share. √