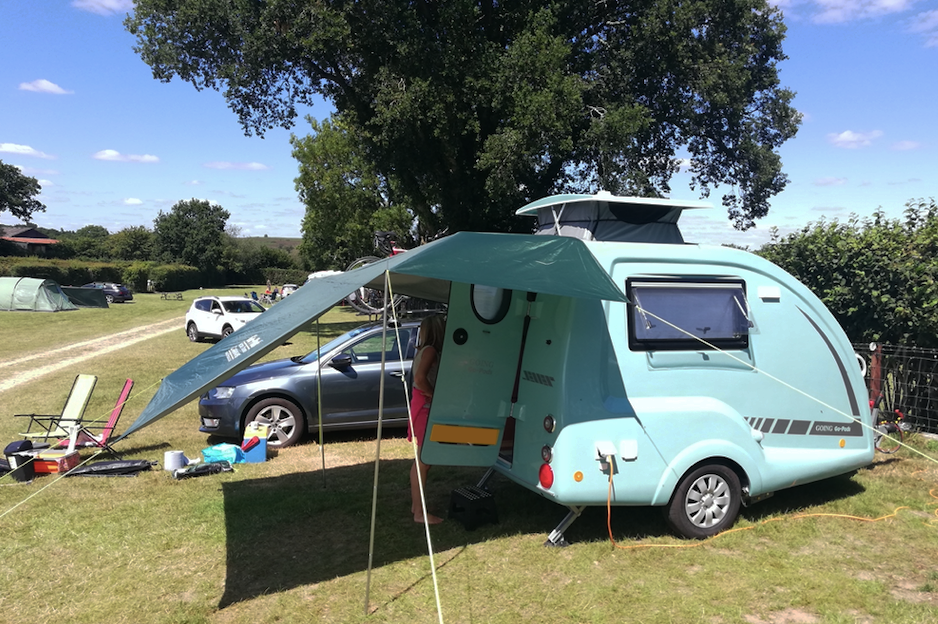 The sun & rain canopy designed especially for the Go-Pod.
This item is in stock now and available to order.
Once paid, your order will be dispatched via a tracked courier service. Delivery times are 3-5 days on average.
UK mainland delivery included.
Please use the form below.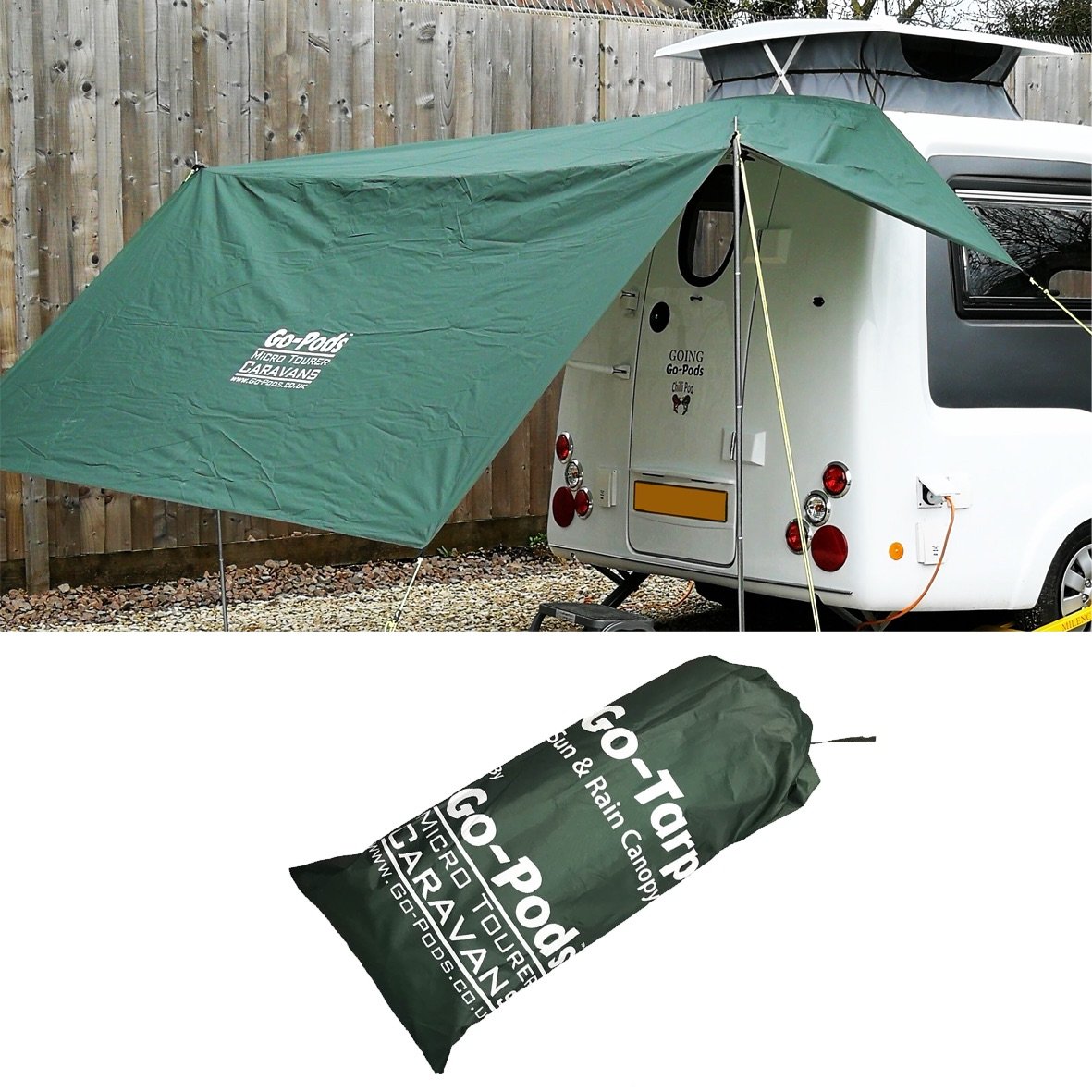 The Go-Tarp sun & rain canopy. Easy to use canopy - exclusive to Go-Pods & only available here.
Assembles in moments & packs away small, the bespoke no fuss Go-Tarp canopy is compatible with all Go-Pod models.
Voted favourite accessory by Go-Pod owners, it is ideal for shorter stop-overs & for those preferring a more alfresco feel to their camping. Secures to the Go-Pod by sliding its integral awning bead in to the awning rail located above the door. Then attach the poles supplied and peg it down in just 6 places. Once you have the guy ropes adjusted after the first use, it's even faster to put up the next time!
Designed to keep the rain off when stepping out of your Pod and to offer some welcome, good quality shade too - due to it has a special silvered, protective UV coating on the under side. There's plenty of room for a table and couple of chairs and it's not a problem in breezey conditions.
The Go-Tarp can be configured in a number of ways and you can even add extra poles for a larger area of shade. And if its raining when you're packing away, just roll your Go-Tarp up wet, pop it in a carrier bag and throw it over the clothes line to dry when you get home.
These green nylon Go-Tarps sport a white Go-Pods logo, include two sectioned poles, pegs and high visibility, day-glo green guy ropes.
Lightweight, small and convenient - the perfect partner for your Go-Pod.
Weight: under 3Kg.
Area approx: 3m x 3m.
Poles approx: 1.8m
NB: Suits all models. Items may vary from images shown.
Go-Tarp instruction sheet download