Cycling is incredibly popular with caravan owners, and Go-Pods are no exception! Finding a nice campsite with good cycle paths nearby is an absolute must for a lot of people. Taking your bike away allows you to explore the local area without driving, experience the great outdoors and it's good exercise to. What's not to like?
Lots of Go-Pod owners transport their bikes inside the Go-Pod itself, as this saves attaching a bike rack to your car and also keeps them free of road dirt during transit. That way, you can hop on and go as soon as you've set up at the campsite!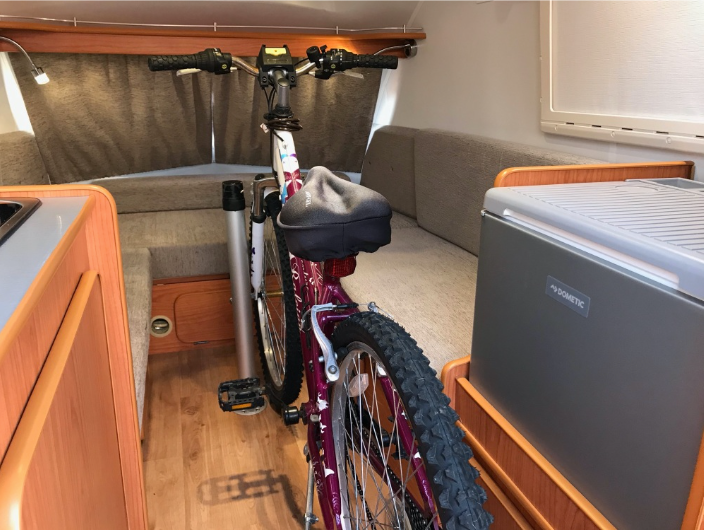 Red Lion Caravan Centre Ltd cannot be held responsible for any injury, damage, expenses or losses caused by following the contents of this guide without following due diligence and taking due care.
By accessing our website, you agree to indemnify and hold us and any of our officers, employees and agents harmless from and against all and any expenses, losses, liabilities, damages, costs or expenses of any character incurred or suffered and any claims or legal proceedings which are brought or threatened, in each case arising from your use of, or conduct on, the Website and/or a breach of the Acceptable Use Policy.