Go-Pods & Bikes
Podders carry their bikes stored safely inside of their Go-Pods. As long as you pack them carefully, they travel better and arrive clean and without the road dirt.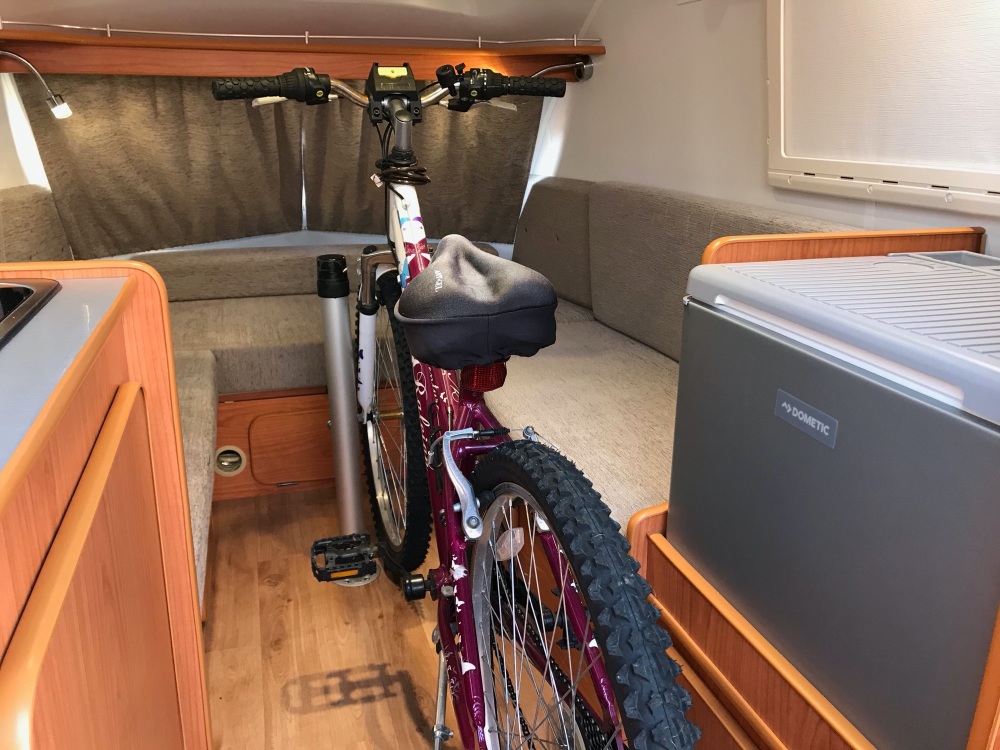 Other options are car racks of course.
Some time back, we used to offer the Fiamma Bike Rack as an accessory. It held two bikes and was fitted to the draw bar at the front of the Go-Pod. However, it could not be added if your caravan had a front box and it was not easy to fit, as the u-bolt supplied was only just long enough and it meant bending the plate allow fitting - so it was discontinued.