Get Away With Go-Pods . . .
The perfect blend between camping & caravanning.
Click on the points shown on the image below, to find out more about the Go-Pod.
The Go-Pod Interior
Click on the points shown on the image below, to find out more about the Go-Pod.
Quick links
| | | | | | |
| --- | --- | --- | --- | --- | --- |
| | | | | | |
| Locations | Tow limits | Answers | Stock | Buy-backs | Facebook |
With great build quality, competitive pricing & a comprehensive range of features, Go-Pods tick more boxes than you might think...
Enjoy camping in tents but ready for a little more comfort? Go-Pods offer a popular option that's still great fun but far more comfortable! With a generous seating area that converts to a king size, 4" thick memory foam mattress and your cooking facilities inside, it doesn't matter what the weather brings. Minimal set u
p means that even overnight breaks are feasible, just wind down the two rear stabiliser legs & relax. It doesn't matter how windy it gets when setting up or even if it's raining when it's time to go home. And with the built in blackout blinds, you'll not be awoke
n too early either. Rainy days will happen but that's no problem either when you can get nice & cosy inside your well insulated Go-Pod, with a movie on the TV, a hot drink or a chilled bottle of wine.
Perhaps you fancy a motorhome or camper van? They are nice but around 40% of our customers are downsizing from them. The main regret we hear, is not having a car to use when you're away, so even getting a few supplies means breaking down your entire camp and driving a sizeable vehicle to the shops. Add to this that they come with considerable running expenses, low bridge & car park height restrictions, possible storage & home security issues and that the devaluation in year-one could be more than the total cost of your Go-Pod, to see why they start looking less attractive. Go-Pods provide a solid, full size comfortable bed, (not the lumpy 'rock and roll' type), and the freedom to explore your surroundings at a fraction of the cos
t.
Consider a regular caravan perhaps? With regular 2 berth caravans costing up to £23,000 or more, the Go-Pods pricing offers great value in comparison. But best of all, Go-Pods have a robust, one-piece GRP shell which completely eliminates the risk of seam leaks. Go-Pods store easily and are light too, plus they're braked for maximum control when towing. And Go-Pods are designed not to snake or wobble, so great for first time towers.
But you don't like towing right? The Go-Pods anti-snaking design means they're extremely steady & easy to tow, even with small-engined cars. No special driving skills are required & they're easier to manoeuvre when unhitched than larger, heavier caravans. They're ideal for first time towers and a popular choice with single ladies & gents of all ages. It's likely that you won't even need to change your car.
And because there are no extension mirrors to attach and
no stuff to load, you'll be more spontaneous - just leave you're Go-Pod packed ready like a suitcase, hitch up and go! Maybe even really get away from it all by visiting the more remote camp sites, that larger caravans & motorhomes can't access.
Made for convenience & yet still querky enough to bring fun & adventure to every trip! Designed for the UK's weather & making great financial sense. Book a viewing today - click here.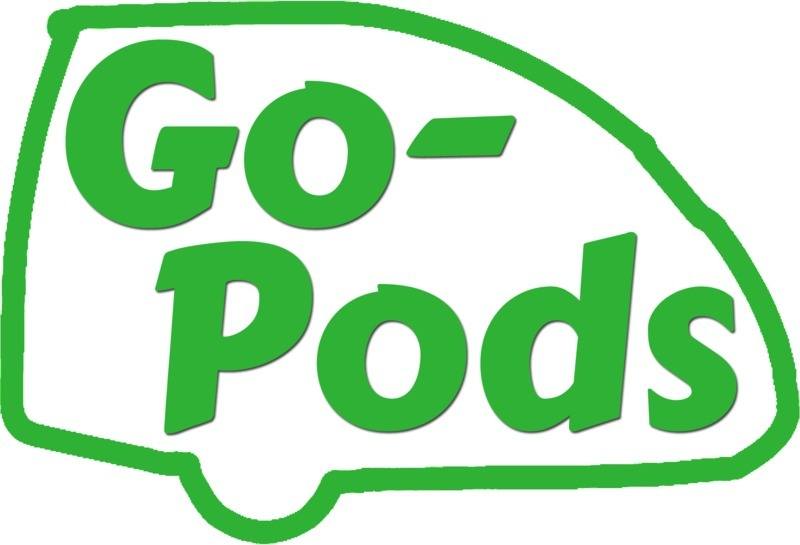 Go-Pods feature a comprehensive package of creature comforts to make your camping more enjoyable, bringing fun & adventure to every trip.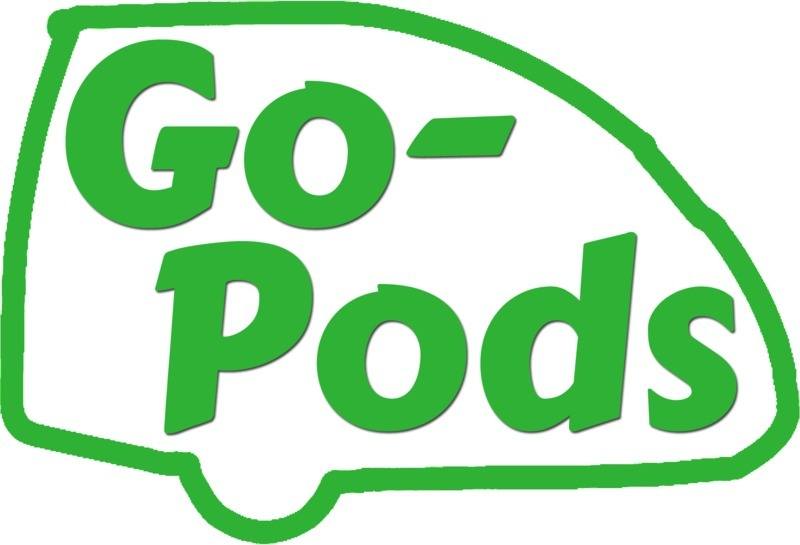 Go-Pods are designed to work with the UK's weather - unlike teardrop trailers that were developed specifically for warmer, dryer climates.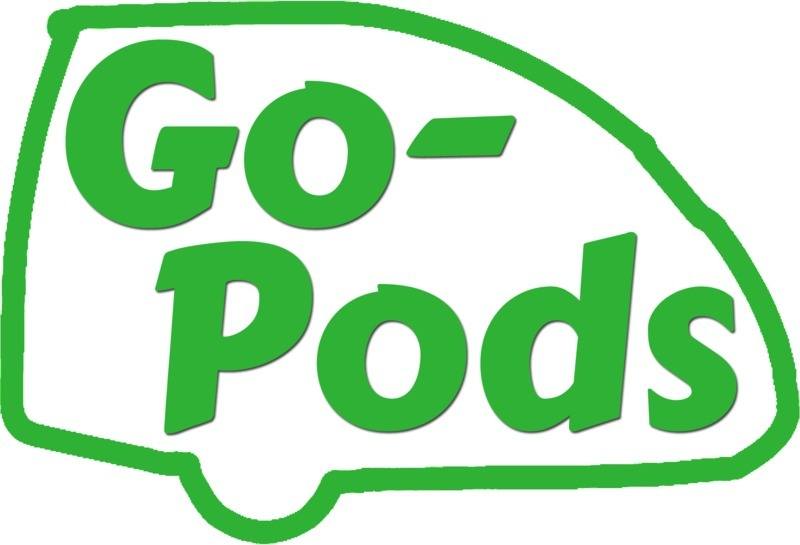 Go-Pods full size seating area is perfect for that rainy day! Sit in comfort, enjoy a meal at the table, while watching your favourite movie.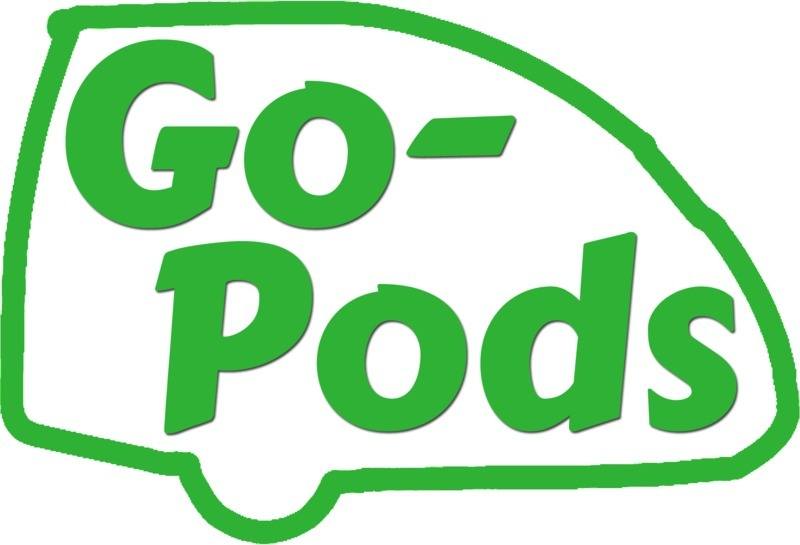 Go-Pods cooking facilities are located inside, (not externally like teardrop caravans), combatting poor weather & extending your camping season too.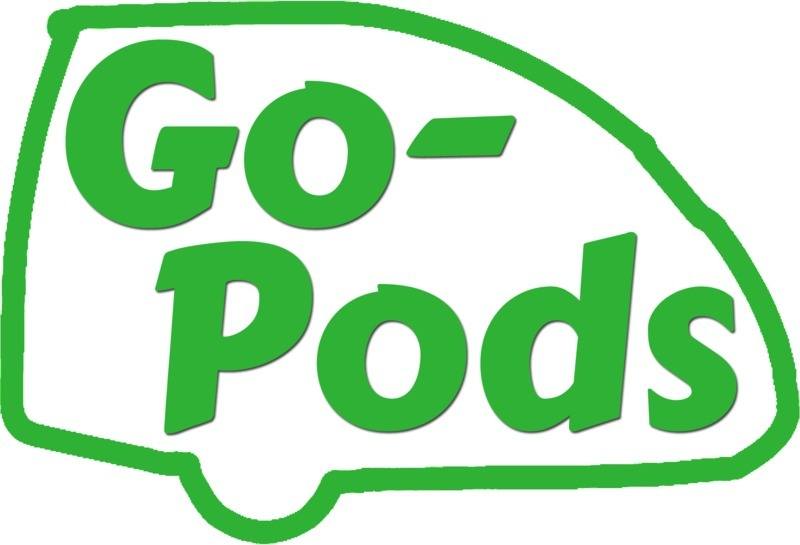 Go-Pods excellent build quality is backed by a comprehensive 12 month warranty.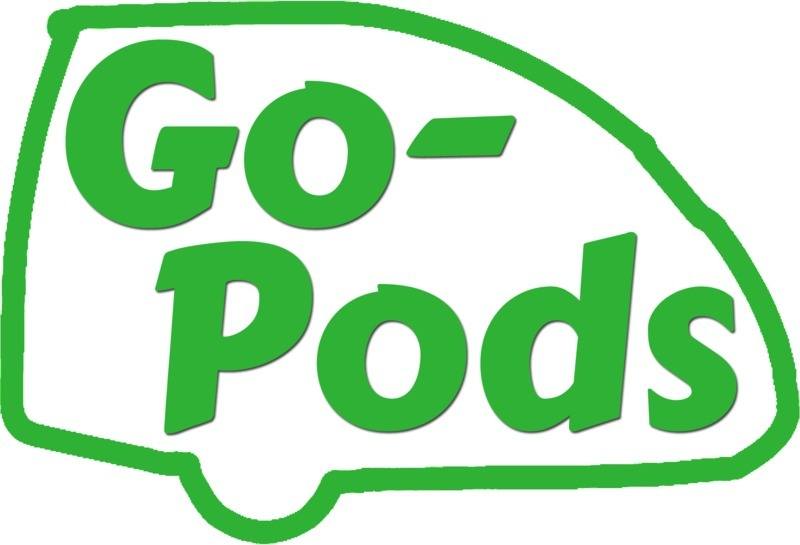 Go-Pods hold their re-sale value extremely well, making them less of a financial risk.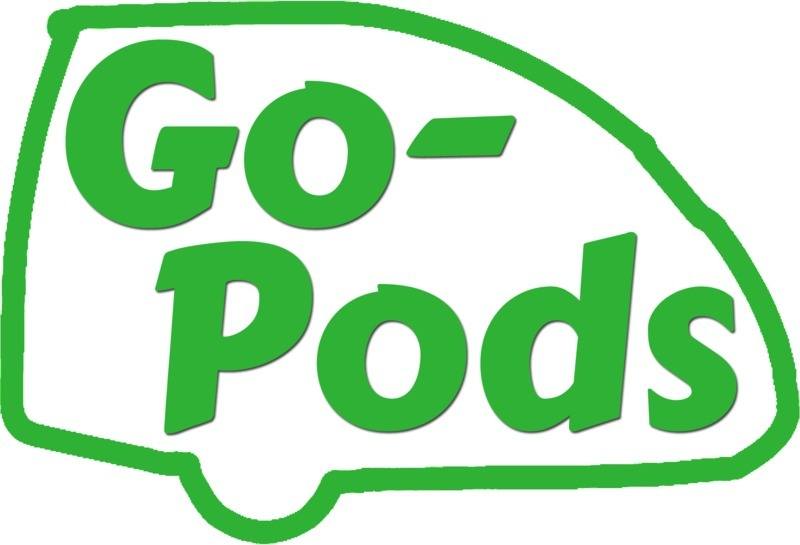 Go-Pods are the best lightweight caravans. Easy to tow even with small cars, easier to manoeuvre unhitched than larger, heavier regular caravans.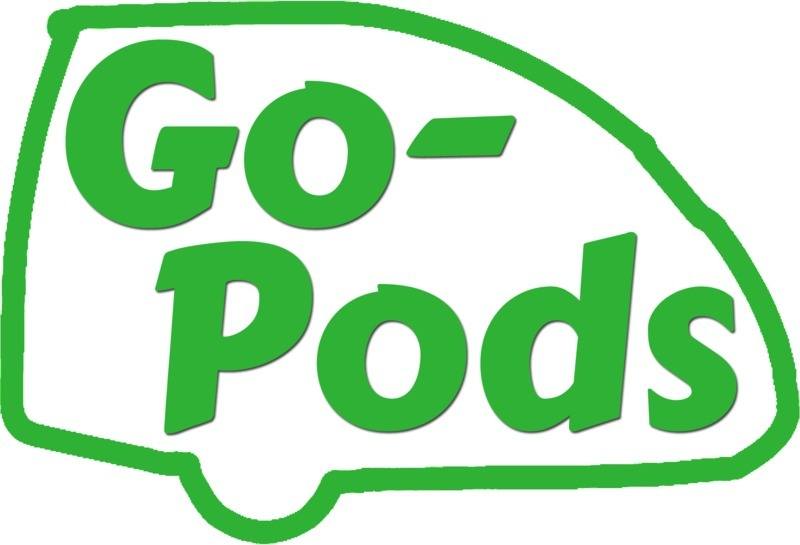 Go-Pods are easily stored. They fit inside most garages & smaller gardens - helping avoid storage fees.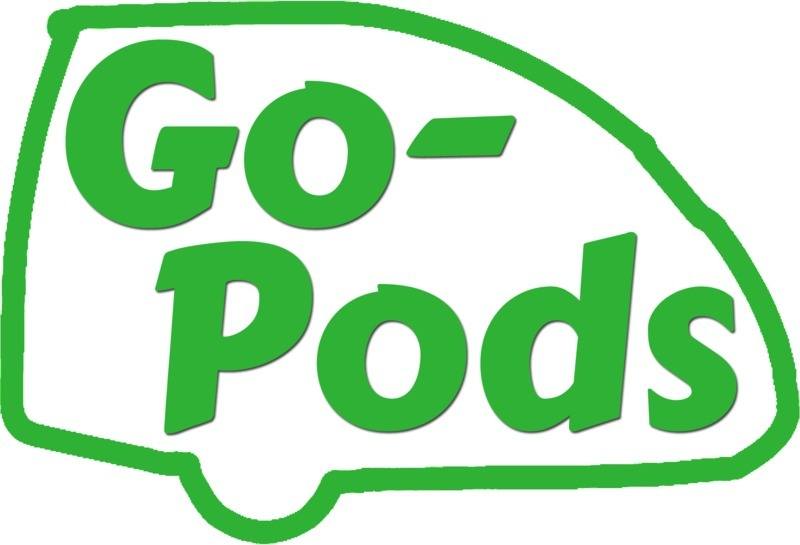 Go-Pods can access those more remote sites, that larger conventional caravans & motorhomes can't reach.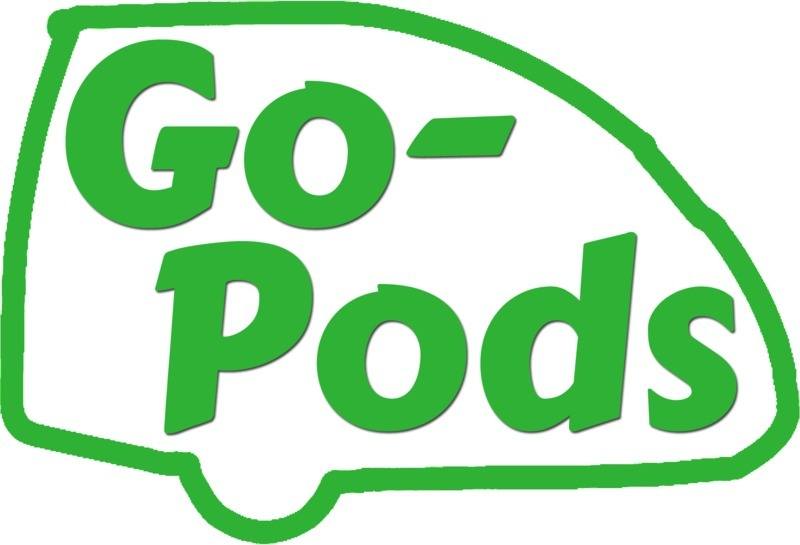 Go-Pods are made with a one piece, moulded GRP shell, that totally eliminates the risk of seams leaking.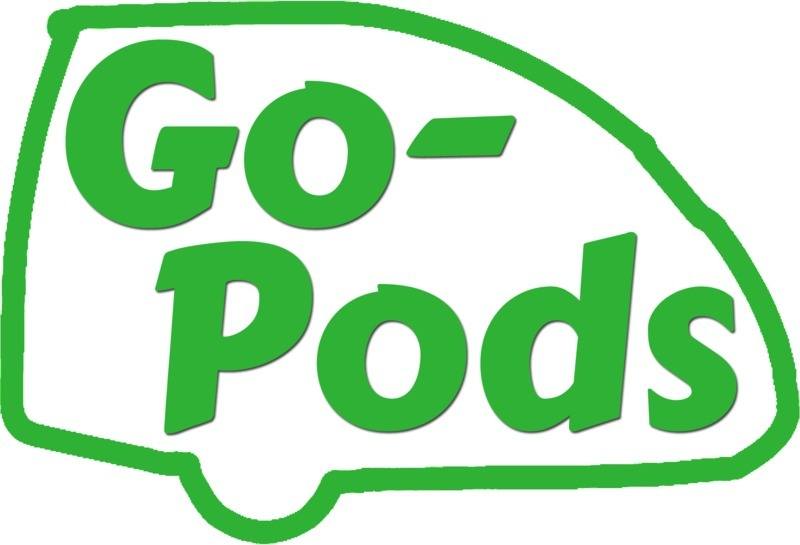 Go-Pods can be packed away whatever the weather when your heading home - unlike trailer tents that need to be dry.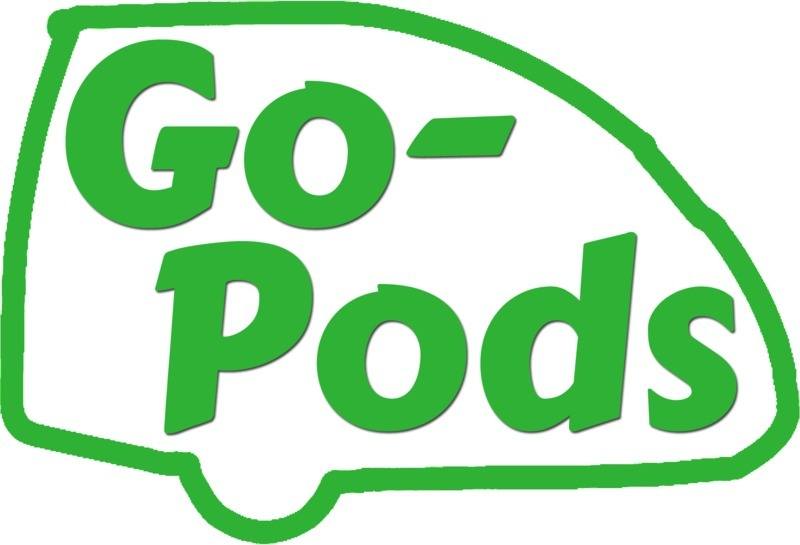 Go-Pods allow your camping base to be left set up when out using the car - unlike motorhomes & camper vans.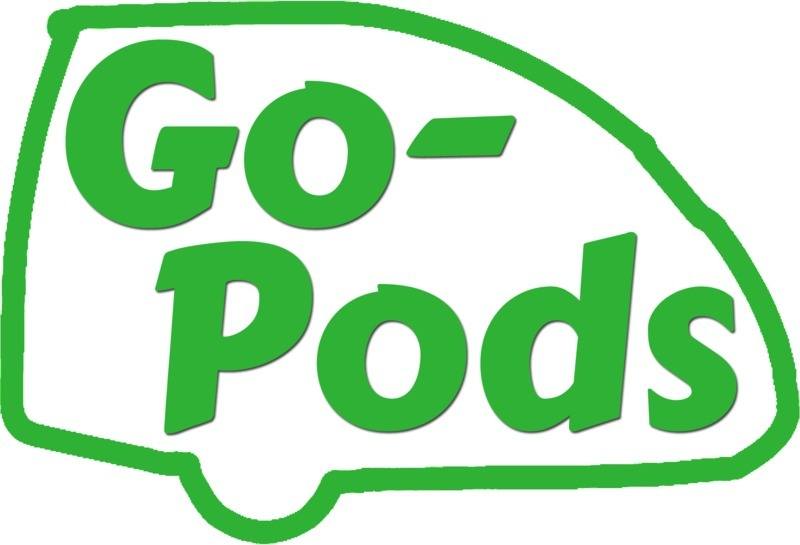 Go-Pods are surprisingly spacious & appear bigger on the inside! Just 'hitch & go' at a moment's notice!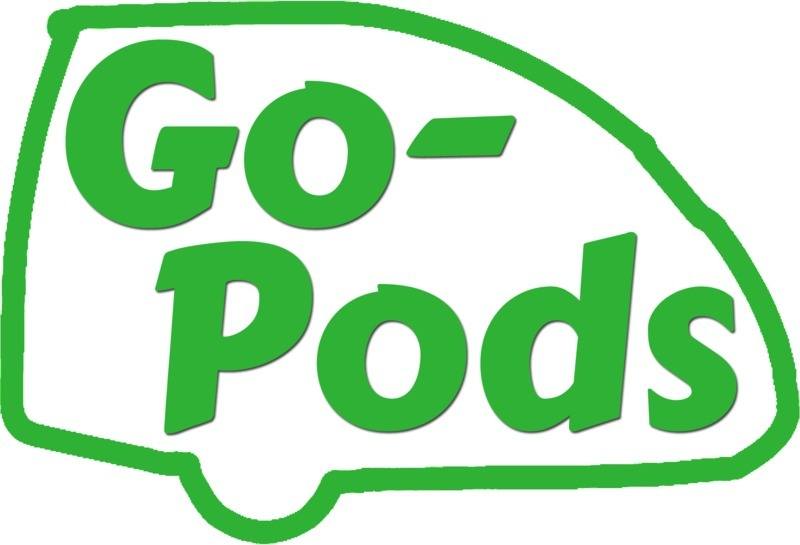 Go-Pods have everything conveniently to hand, so you don't have to brave the elements to make the morning coffee!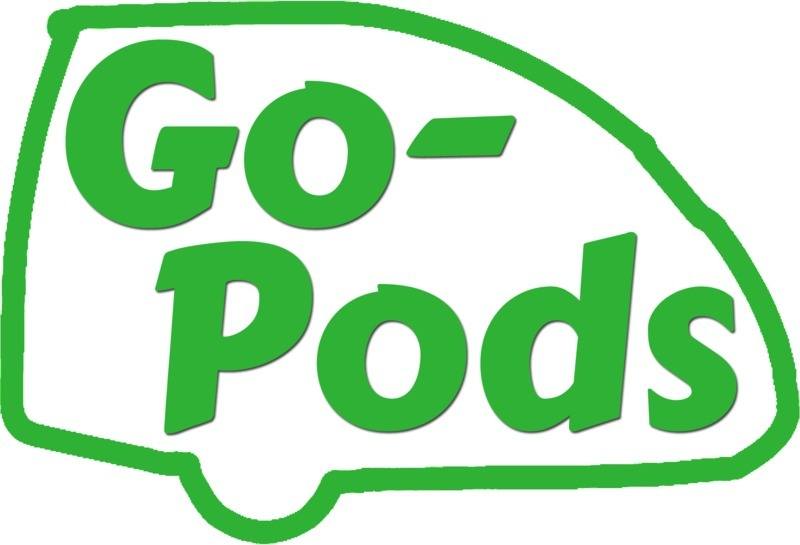 Go-Pods outstanding design, makes this compact micro-tourer caravan modern, comfortable and practical.

We believe that our Go-Pods micro-tourer caravan is the best small caravan on the market today. The build quality of this compact, lightweight caravan is excellent & durable. While the package of feature that's included as standard & the way that they hold their value is unrivalled!

Back in 2012...
Go-Pods the small 2 berth caravans, micro tourer caravans. Lightweight caravans that are easy to tow caravans.

Tiny caravans! Similar in size to teardrop caravans but with more convenience. Our pod caravans are little caravans that have 2 berths. Mini caravans that are like many other makes but at a fraction of the price. The going cockpit S is a Go-Pod and appeals to freedom seekers and caravanners. Also of other teardrop style camping pods. A caravan but with a higher spec and superior build quality. Best small caravans. Go-Pods 2 berth caravan was formerly kown as the Cockpit S.

To see more videos - click here.