The Go-Pod is featured in season 31, episode 2 of Top Gear - where Paddy, Chris & Freddie take 3 'micro-caravans' (or 'caravans of the future', as they call them) on a road trip through Northumberland, towed by electric cars.
They really put the Pod through its paces in a number of action packed, hilarious challenges, but it was definitely up to the test and held its own magnificently.
You can watch the episode on BBC iplayer now.
The classic 'small camper' that became popular after WWII when they were made from the recycled aluminium of bomber wings, which gave them that familiar teardrop shape. Differing versions are now made by numerous manufacturers & in various materials, but most retain that trademark shape.
Cute looking, easy to tow & store but... teardrops were originally designed for warmer climates, where having an external kitchen is feasible. But that's not so good for this country of course, where on a wet day, after a long walk you'd wish you were cooking inside.
Dubbed as 'beds on wheels' due to having no standing room or indoor seating area at all. A concept that's fine for sleeping but if the weather turns bad, it can be quite a challenge and you may find that you're sent to bed early!
Many manufacturers market their teardrop caravans to people with an affinity for the great outdoors, suggesting that the minimalist design & small living area brings you closer to nature. But isn't that just selling a dream instead of a means for staying truly self contained in nature, for longer? As without many basics & even an onboard toilet, you could be getting closer to nature than you'd expected!
The reality of this is that after buying in to the dream, you may soon be looking for an upgrade. Things like how to deal with muddy boots & wet rain gear, before getting inside on the bed. Having to dress & undress laying down and not wanting to leave your cosy cabin just to make a coffee, are just some of the issues that aren't always apparent until too late. And no matter how cool a design looks - they all have these same fundamental drawbacks.
In conclusion, teardrop caravans are not for everyone. They suit more active types who want something easy to tow and store but for short, warm weather trips only.
Trailer tents came about in the 1920's and the usual format is two wings folding out from a trailer, to provide bed platforms, which are covered by tent fabric. They offer excellent living space from a compact trailer but are heavier to manoeuvre than other small trailers.
So they're certainly roomy and easy to store but they also come with some inherent drawbacks, like long set up time. Which can be considerable even in a light breeze and altogether impossible in strong winds. So if you arrive at the campsite in bad weather or failing light, you won't be able to just get straight inside.
Other fun-busters include needing to ensure everything is dry before packing away, so if it rains on departure day, this will mean re-opening it all for drying at home, or leaving early. A further shortfall is that tent fabric cannot be efficiently insulated, so you'll struggle to keep warm as things cool down & that in turn limits your camping season & the amount of use you'll get from your purchase. All of these things have an unfortunate, detrimental affect on resale values. Something that isn't always considered when viewing a ready erected demo.
Go-Pod Micro Tourers | 2 Berth Caravans
Go-Pods are designed to overcome the various shortfalls of other small trailers, trailer tents or teardrop caravans.
The Go-Pod's clever pop-top roof not only provides full standing room for when you're dressing or cooking inside but the layout means that the standing area is still available even when the bed is made up. And that's a king size bed with a 4" foam mattress, which converts from the dining / seating area in seconds!
Cook inside, make a drink, use the fridge and stay warm all year round within the fully insulated, one-piece GRP shell - there's no need to venture out into the rain for your morning coffee!
The thermostatically controlled blown air heating brings ultimate comfort. The most important thing about that durable, one-piece fibreglass design is that there are no seams to leak - as seams are well known as the 'killer of caravans' & can quickly introduce mould!
There's a two-burner gas hob, sink and fridge too - all conveniently located inside the Go-Pod's cozy, adapatable and smart interior.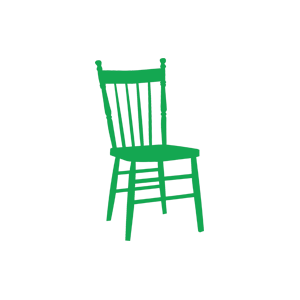 Generous seating area that converts to a king size, 4" thick memory foam mattress.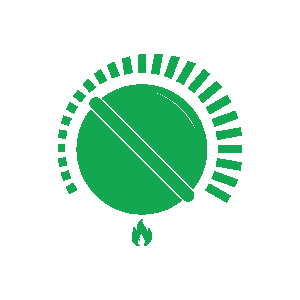 Onboard cooking - a more comfortable experience whatever the weather!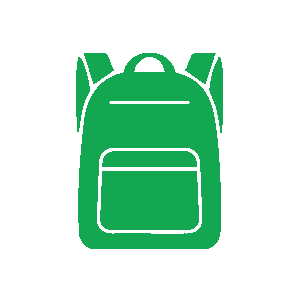 Get up & go! Minimal set up means that even overnight breaks are feasible,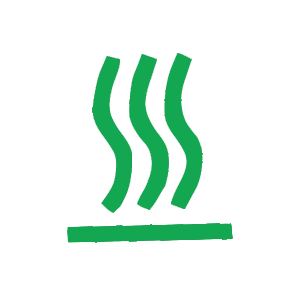 Dual fuel heating system allows for all seasons use of your Go-Pod - both on or off of hook up.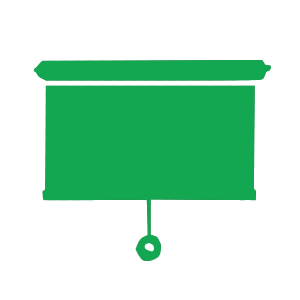 Bug mesh + blackout blinds - means things stay nice & dark when the sun rises!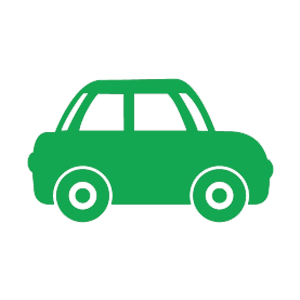 You can still use your car while you're away! Just leave your Go-Pod set up while you explore..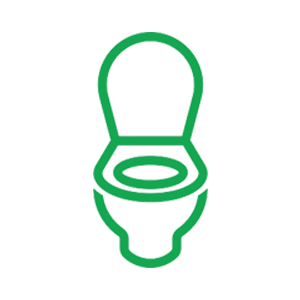 Don't forget the basics! Flushable camping toilet included inside every Go-Pod.
There's really no big set up either, which means you can start enjoying yourself right away! Just pull up, jump straight in to the comfortable surroundings to enjoy a meal with a cold glass of something, while relaxing with a book or TV show. Day or night, rain or shine it's ready to go for all situations. And if it rains when you're leaving, just close the pop top and there's no drying out to worry about later on when you're back at home.
Towing is care-free too, (with the Go-Pods' built in anti-snaking, anti-wobble design), so it's no problem for first timers, new drivers or just those who aren't very fond of towing. There's a full braking system on every Go-Pod for increased control and it's great behind small or large cars, whether powered by petrol, diesel or electric.
Easy to store in most regular garages and other small places, so you can keep your Go-Pod at home, packed and ready to go! Whether it be a spontaneous mini break or an extended inter-continental road trip, the contemporary design has all you need to travel in comfort & convenience.
Go-Pods come with a built in solar panel, an onboard toilet, leisure battery, electric hook up and internal & external LED lighting. There's a quick set up, air-beam awning included, that adds additional living space and even extra bedrooms whenever required - and a whole range of accessories & colour options! Personalising your versatile micro-tourer and making those longer trips even more comfortable - for couples, solo travellers, young families and people with pets.
Add to all this that Go-Pods have an impressively strong re-sale value and you'll see, they not only bring new freedom but make good financial sense too. Find out more about Go-Pods here.