Happy customers! The Little Big Adventures of Chilli Pod.
Posted on
The Little Big Adventures of Chilli Pod - Going Go-Pod!
With lots of our customers having being stuck inside due to the lockdown, it's been amazing to see so many posts about summer holidays and trips away in Go-Pods since the recent lift!
None in our mind have been better so far than the following amazing post, from one of our favourite Go-Pods - the Chilli Pod!
The owners of the Chilli Pod run a great page on Facebook - we suggest anyone enthusiastic about pods should give them a follow!
Here's the post below:
"After being confined to our home and garden for what seems like forever, it has been fabulous to get out and about again in the Pod. We've had two very relaxing trips away now. One whole week of peace and quiet at Overwater Marina and a few nights at The Shady Oak Caravan Park. Both are very small sites and that really does help the feeling of relaxation, space and being away from it all.
We have been largely self sufficient by taking our own facilities tent with loo and camping shower and only using facilities if absolutely necessary. We have done washing up at our Pod and have taken as many food supplies with us as possible. This does give you a feeling of safety whilst being away from home but outside in the fresh air.
I feel the Pod has helped us to get out and about and start living life again. Who knows how long this virus will be about for? The situation starts to make you feel pretty depressed so the Pod has been a lifesaver. I wasn't sure how I would feel getting out and about again but the Pod has allowed me to do things "carefully" little by little whilst enjoying the countryside and the feeling of freedom.
I have had social distancing conversations with people and so has Mr CP. As Mr CP has worked throughout all this, since March, it has been lovely for him to have a rest and recharge his batteries. We have been for walks as we would normally do when Podding away places. We have avoided anywhere crowded and have managed to get back to a bit of normality by collecting chips for our last meal at Overwater Marina and we were able to enjoy the beer garden at The Shady Oak too. We also got takeout coffee from the cafe at Overwater Marina and it is just small things like this that have helped us to feel a bit less insular.
We have ensured that we take antibacterial wipes with us and hand gel. We have washed and washed our hands whenever we have had to use any facilities and, so far so good.
The amount of caravanners in big caravans who tell us they use their own facilities but whom we saw every morning walking to the facilities with their washbags has been an eye opener. So many times, people have told us that they have a shower and loo in the van so they use them but, so far, we've not seen any evidence of this self containment. Therefore, having those facilities on board would seem to be a waste of time and money in my opinion. On the other hand, one caravanner told me that he wouldn't ever use his shower and loo because it was the best way to get damp in your caravan. Bizarre really.
We'll stick to our Pod. It works for us
".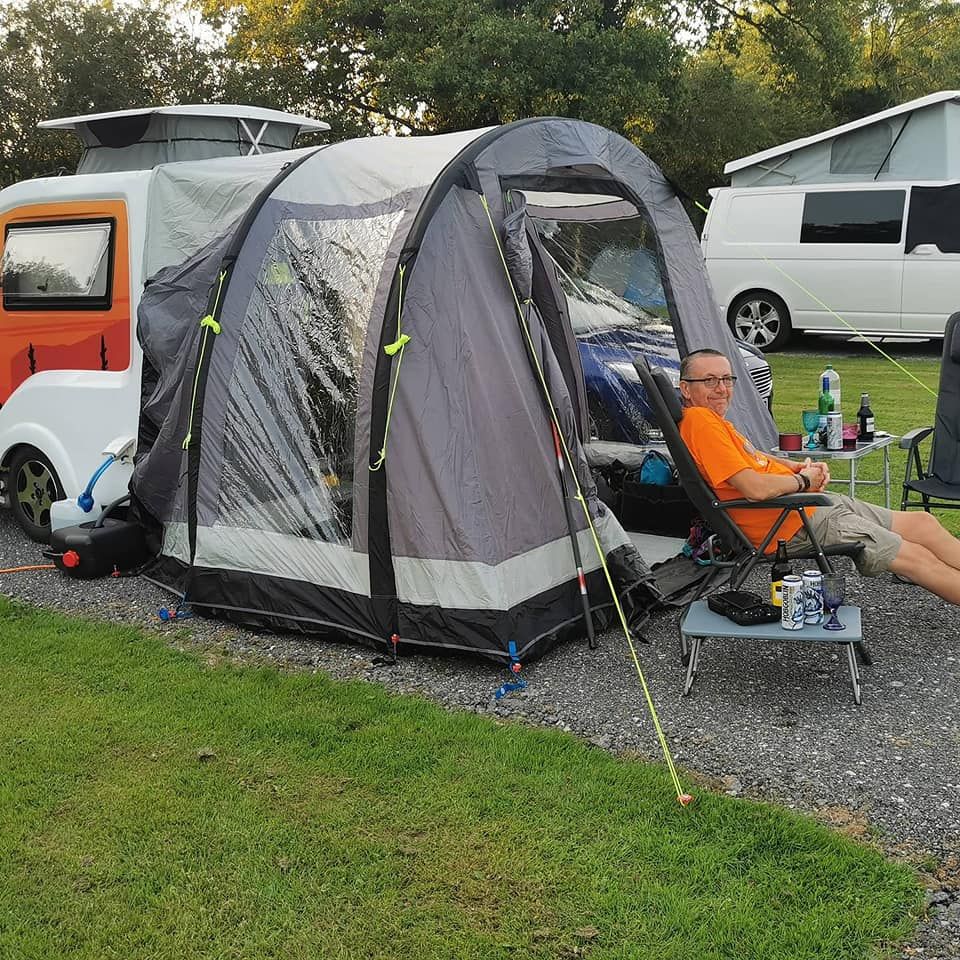 You can find them on Facebook via @ChilliPod
As you can see; Go-Pods really are a great way to get about travelling - especially when needing to social distance! With its small size making it very easy to tow and park, even those who aren't confident in towing can be sure that they will find it a breeze.
If you have any questions, feel free to check our FAQ page or contact us and we'll be more than happy to help.
#GoPod #GoPods #Go-Pods #Caravan #Camping #TentAlternative #SmallCaravan #MiniCaravan