Fridge advice for Go-Pods
Posted on
The Dometic fridge is a great asset and when operating on 240V hook up, will actually freeze it's contents and make ice when on maximum. You can increase the level of coldness by adjusting the dial on the top. The higher the number selected, the colder the fridge.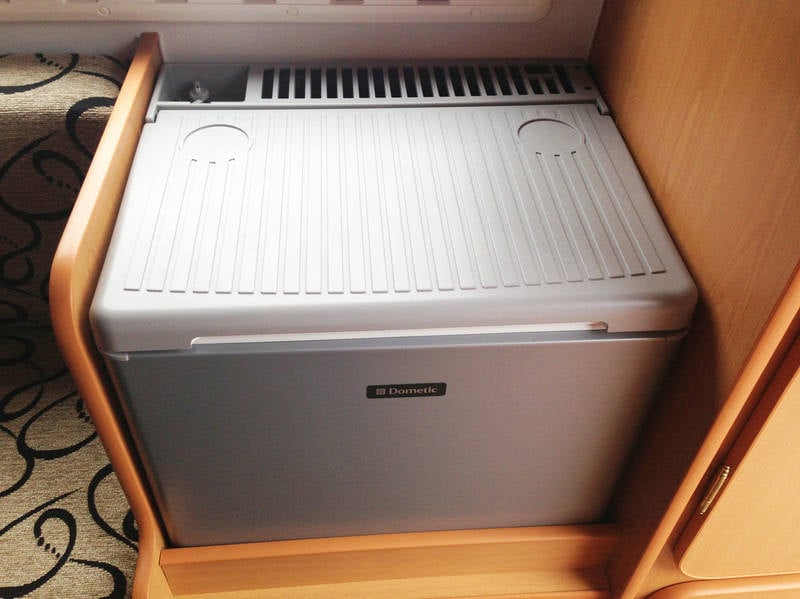 The fridge will also stay cold while you're in transit, (flick the switch on the control panel to CAR), but as with all caravan fridges, it will not run off 12V alone as it would just drain the battery. The car supplies some power via your 13 pin tow plug while driving, to help to maintain the fridge's temperature. In other words, if the fridge is cold when you start it will help keep it that way during your journey.
It's also worth noting that the 12V socket inside the wardrobe is for this purpose only. It will not power the fridge, (or any other 12V device), when the Go-Pod is stationary.
If camping off hook-up for a while, it's recommended to plug your Go-Pod in to the mains prior to travel, freezing any suitable contents before you leave. Then while away, those frozen items will act as cold blocks, to help keep the fridge cool.
Your Dometic has excellent insulation properties that help to keep things cold when it's without power and another popular 'off hook-up tip' is to add a bag of ice from the supermarket, to lower the temperature further.
Although the fridge is 3-way and can be run off gas, we don't plumb it for this as there isn't sufficient room to fit a flue in your micro tourer. Doing so would also mean cutting a hole in to the side of the one piece shell and we try to avoid this too. However you can take the fridge outside and with adequate ventillation, run it from a gas bottle. The external gas socket is a useful addition for doing this.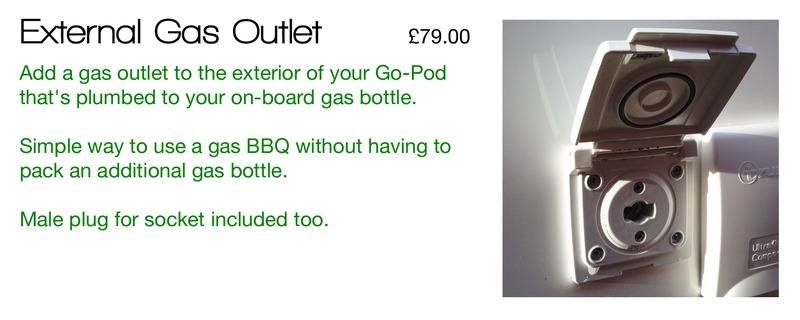 Sometimes after sitting around unused for a while, the fridges can get a little sluggish and a quick fix for this is to unplug the unit and turn it upside down. Just sit it on it's lid for a couple of hours & this usually tends to do the trick.
For unresolved problems with the unit please contact the manufacturer to assistance:
DOMETIC
Dometic UK Ltd, Dometic House, The Brewery, Blandford St Mary, Dorset, DT11 9LS
Telephone: 0844 626 0130.
Email: [email protected]