How will the COVID-19 lockdown effect camping & caravanning once lifted?
Posted on
How might the lockdown effect camping & caravanning once lifted?
With COVID-19 sweeping across the world and affecting many of us who would usually be away on camping trips right now, the question begged to be asked is - how will this all effect camping & caravanning once the lockdown is lifted?
We can be sure that once the coronavirus lockdown is lifted, many will be keen to go on camping trips, even those who would usually otherwise have gone abroad! Flights and overseas destinations are probably still going to be considered risky for a good while that's for sure.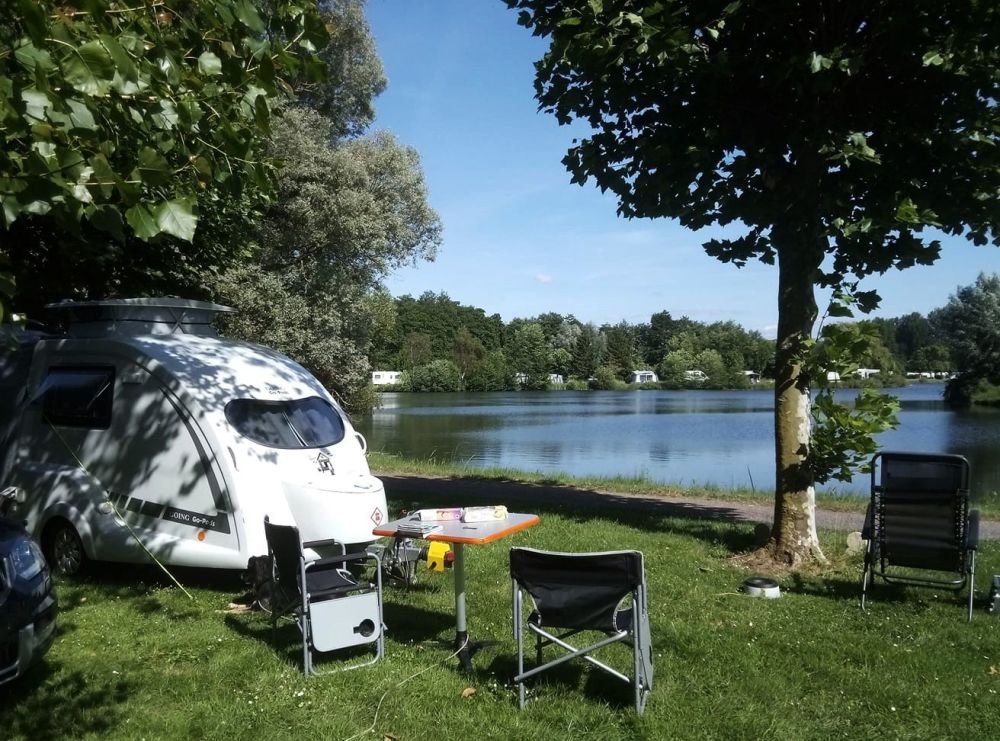 Image courtesy of Go-Pod owners Mike & Sue Beach.
Camping / caravanning in turn could be seen as the perfect alternative to international holidays and also as a great way to incorporate a little social distancing while still getting out and about.
Actually if you do happen to have a cough show up - you could even turn your Pod into a portable quarantine station - somebody contact the NHS – Go-Pod caravans may be need rebranding! 
Having this in mind, most campers are likely wondering whether or not they should be pre-booking pitches ready for summer? Many campers agree that once we have clear guidelines on when restrictions will be lifted, then it would be a great time to place a booking. But why wait? Pitches could suddenly be in short demand so consider booking now, on the proviso that you can cancel with refund or move dates if necessary.
Due to uncertainty as to when the Coronavirus pandemic will subside – many campsites are happy to take bookings on a free cancellation basis but make sure you check with them at the time you book, if a deposit is requested.
Weather-proofing your holiday plans can be the difference between good times or disaster and the Go-Pod sees a lot of people moving up from tent camping for a luxury & comfort upgrade. Whatever the British weather throws your way you'll be snug, warm and dry in your Go-Pod and when it's time to move, there's no drying out worry about. Pure freedom and convenience.
Luckily, the compact 2 berth micro-tourer caravan Go-Pod can be equipped with off hook up facilities like a solar panel, which means finding space at campsites is often easier, as even if all the electric pitches are gone, (and they tend to get booked up first), you'll be self sufficeint & can often happily take a 'green pitch' instead. Saves money too!
Scottish visits are likely to be popular and you don't necessarily even need a campsite! As long as you're equipped with the right gear, then you can really push social distancing to the next level by finding a remote spot in the countryside to 'wild camp' in. A quarantiner's dream of course! As Go-Pods are the ultimate road trip option, so once you've finished exploring that area, you can simply wind up the rear stabiliser legs & move on to the next adventure - just be sure to wash your hands first!
There will be more info on camping off hook up in our next blog post by the way.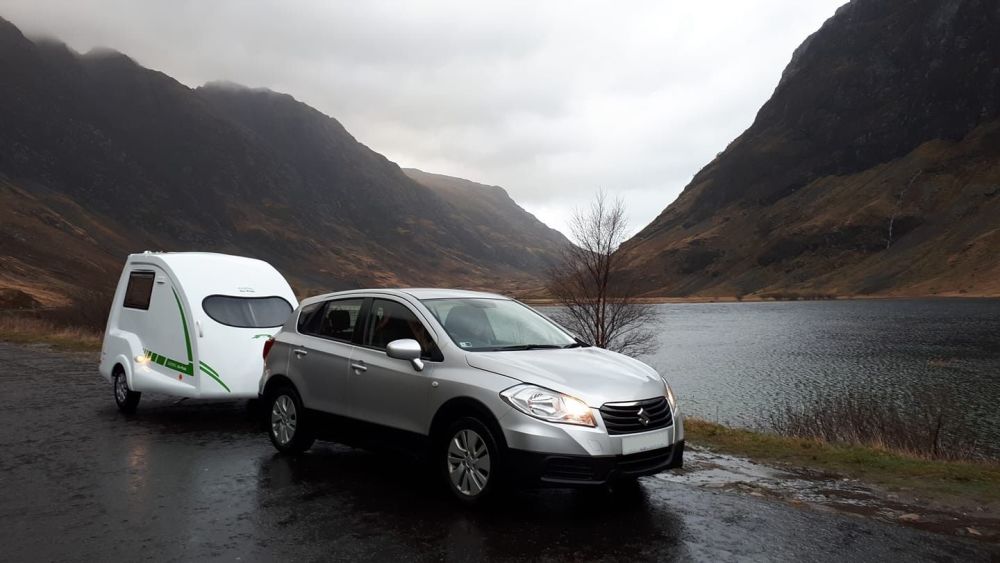 Image courtesy of Go-Pod owners Mr & Mrs Goldie. Glencoe, Scotland.
If you're interested in some accessories that will make it easier for you to set up your Go-Pod 2 Berth Micro-Tourer Caravan out on the go, then please kindly visit our shop page. where you can find many great camping / caravanning accessories.