Featured Add-On - the Fiamma Water Caddy Set.
Posted on
Customer Cathie recently purchased the Fiamma Water Caddy set for her new Go-Pod, (a popular choice with Go-Pod owners), and sent us the following message:
"I bought the Fiamma fresh & waste water tanks for use on my Go-Pod. Thought it might help with being more independent. However, cannot find any videos explaining how to use. Can you help? Thank you, Cathie."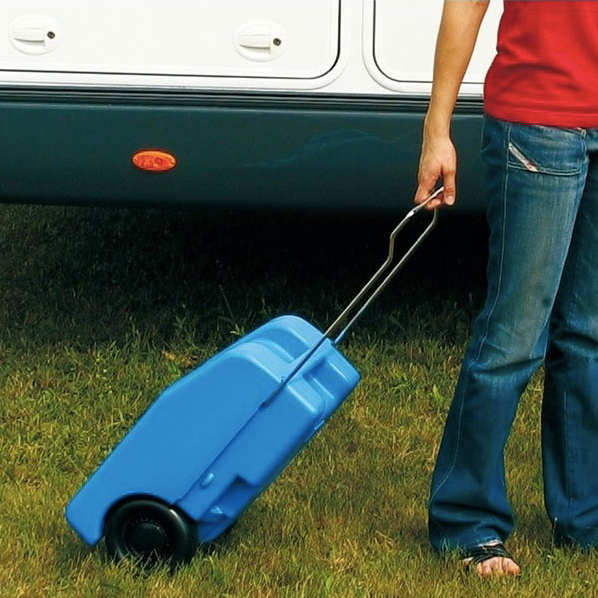 Here's our response:
Hi Cathie,
Thanks for your message.
We don't have a video on that particular accessory but I have suggested it to our guys at HO so we hope to have one soon.
The set suits the Go-Pod very well and consists of two wheeled water containers - one blue, the other grey, for indentification.
The BLUE container is intended for the water you use for the sink. You can fill it at home and take it with you or most people wheel it to the drinking water tap on the campsite and fill it there, so you don't have to tow with the extra weight.
The blue tube that is supplied with your Go-Pod, (see 'Water Supply' video on the website's video demo page), then drops in to the reservoir and is pumped through to the sink when you turn on the tap inside.
The pump should always be submerged, (so as not to run it dry), and the tap power switch on the control panel above the fridge, should be set to 'ON' too.
Outside, in the area beneath the sink, you'll find a drain pipe. The waste water from the sink exits here and this should be collected in the GREY container. Once full, wheel this to the campsite's 'grey water point' for emptying.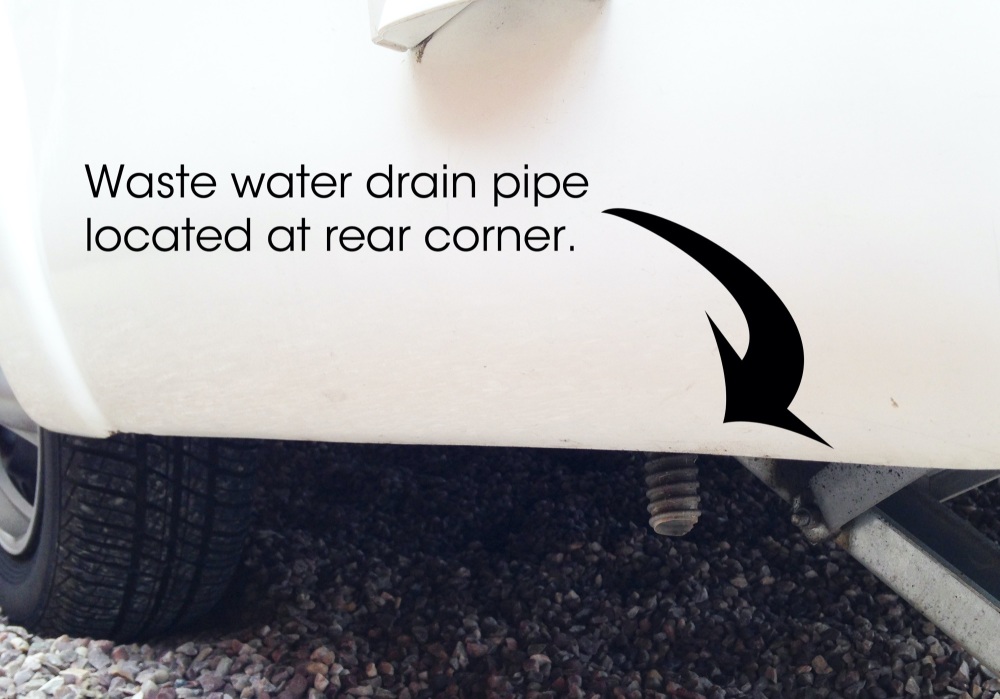 Many people also like to take a supply of bottled drinking water for teeth cleaning, drinks, cooking etc and 2L bottles happen to store very nicely in the cupboard below the fridge. They usually stay quite cool there too!