Alan Rogers Guides - Site Inspector - Paul J.
Posted on
We often hear of Go-Pod owners using their Pods for work and this one is a particularly interesting example.
Paul Johnson is a site inspector for Alan Rogers UK & Europe Campsite Guides and uses his Go-Pod to travel around campsite to ensure the guide's accuracy.
Paul who is also a member of the Owner's Referral & Rewards Programme says:
"I am amazed how many people want to know about the Pod & Alan Rogers whilst on site. I have a special edition Go-Pod called a 'Dog Camper Special' which was a special for Crufts but basically it is like a Venus with a few extras.
The light interior is lovely and I think the Venus spec will hold its value better, although all Go-Pods have great resale value. I thought about whether to get a used one or new Pod but residual values convinced me that I might as well have a new one with my own spec.
I have a motor mover, (essential for me), the microwave but if you are mainly off grid perhaps consider the full oven. I also had an external 13 amp plug fitted to give power in the awning. I have the Compressor fridge, which is amazing & can be a Fridge or Freezer.
I hope to use my Go-Pod most of the year and I'm usually in Europe for long periods. It is so easy to tow and stable. If the car goes through the Go-Pod goes through too and on European motorways due to height it is usually toll free.
Also the Go-Tarp is really useful when you just want a couple of nights."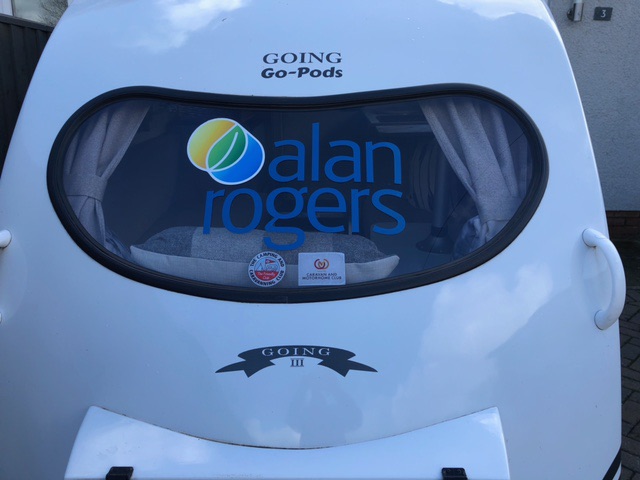 So if you see Paul on your journeys be sure to say hello!